Room 7 is located in the basement 'speakeasy' of Tysons Biergarten. Enter through the front door and the stairs will lead you to us.
Parking:
We apologize about the limited amount of parking spaces. We have a parking lot with about 50 spaces which is on a first come first serve basis or you can park in our garage which has 1500 spaces (we never fill the garage). Garage parking is free with validation from us and is only a 4 minute walk.
***New directions to garage because of construction***
❖ Leaving our parking lot turn right Pinnacle Dr.

❖ There is a new cut through directly to Greensboro Station Place (Do not turn onto Leesburg Pike)

❖ Keep straight onto Greensboro Station Place (Stay parallel with Leesburg Pike)

❖ Make your second right into the parking garage
❖ Park your car and walk back to the Biergarten (4 minute walk)
❖ Come to our cashier at Room7 and get a validation ticket which will allow you to leave the parking garage for free.
❖ Please note: Validation ticket is not good for overnight guest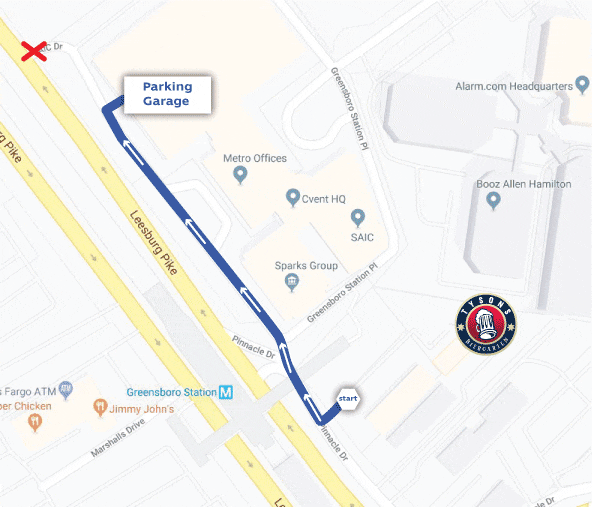 For more information click here: Metro
Directions:
Driving here can be a little tricky. If you are coming on Route 7 (aka Leesburg Pike) from 495 you will pass Tysons' Corner Mall on your right hand side. Keep going another mile under the Chain bridge/123 bridge. We are about 500 feet past the bridge. Room7 in the basement of Tysons Biergarten behind the Greensboro Station metro stop on Rt 7 going west. There is no traffic light so if you are heading east on 7 (from Leesburg/Reston/Dulles Toll Road) you must pass the location and make the next "legal" U-turn and be going west in order to turn into Room7.
What are we near:
❖We are across the street (on the other side of Route 7/Leesburg Pike) from Marshalls, Sports Authority, Home Goods and Wendy's in Tysons.
❖ We are 25 feet from the Greensboro Metro Station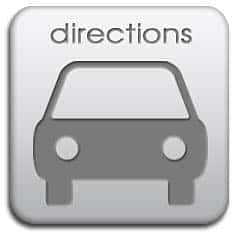 Click here for : Google Maps